The geographically small country, Nepal is the land of several glorious mountains and eye-watering beauty of nature. From rare flora and fauna, Nepal is the hub of sacred monuments and sculptures which carries the ancient history of Hinduism and Buddhism. It is the place where you can experience the seductress of life. It is the land where Lord Buddha was born and it inherited the beauty of the world's highest mountain, Mount Everest.
Nepal's temples like Pashupatinath, Krishna Mandir, Manakamana Temple, Budhanilkantha, Pathivara Mandir, Muktinath, etc, are considered to be the holiest places for Hindu devotees. As well as temples like Swayambhunath, Lumbini, Peace Stupa, and other several stupas and monasteries serves as the home for devotees of Buddhist people. Nevertheless, millions of people came to Nepal to beholds these astounding beauties and for recreational experiences.
However, you can experience much more than these. The local people of Nepal are very humble towards tourists. Their tradition and culture is something to experience once in a lifetime. This article is to highlight the compelling and recreational experience of Nepal.
Climbing Different Ranges Of Mountain
Out of the world's top 10 highest mountains of the world, 8 of them lies in Nepal. As we considered earlier, Nepal is the home of Mount Everest along with Manaslu, Gaurishankar, Lhotse, Annapurna, many more. If you are an experience mount climber then you can climb Mountains like Everest, Annapurna, Manaslu, etc.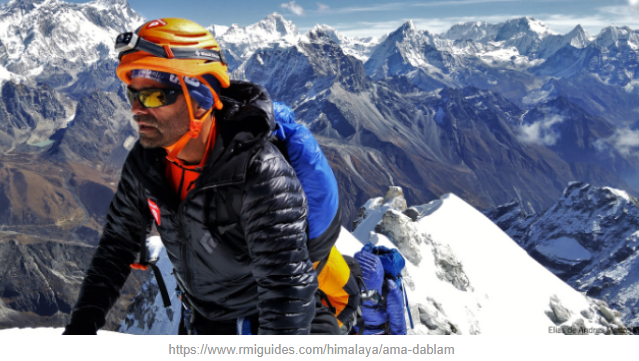 And if you are a rookie then you have to start from 4000 to 5000-meter mountains of Nepal like Imja Tse, Kala Pathar, Ama Dablam, Gokyo Ri, etc. So Nepal is the perfect place to unlock your climbing skills.
Getting Familiar With People From Various Ethnicity
In terms of human cultural identities and customs, Nepalese people have unique qualities. Above all, eighty percent of Nepalese practice Hinduism, while Buddhism is worshiped by the majority of the population.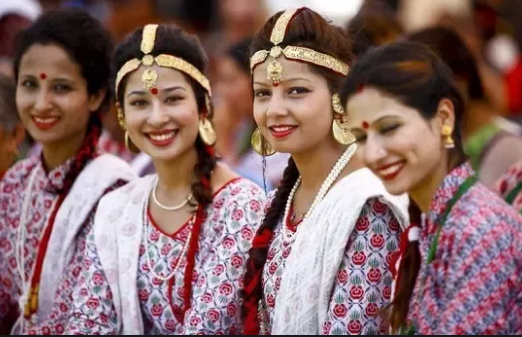 Some of the ethnic groups are Gurungs and Magars living primarily in the western region of Nepal; Rais, Limbus, and Sunwars living in the eastern mid-hills; Sherpas, Manangis, and Lopas living near the Everest, Annapurna, and Mustang mountains, respectively; Newari community with strongholds in Kathmandu, Nepal's capital city; Tharus, Yadavas, Satar, Rajvanshis, and Dhimals.
Nepalese Jatra's
Jatra is a kind of festival or street Carnival that the Newari people of the Kathmandu Valley celebrate extensively. aThe Newari culture considered Jatras as significant of their religious beliefs. Some of the prominent jatras are Yenya (Indra Jatra), Janbahadya Jatra, Bungdya Jatra, Biska Jatra, Bhoto Dekhaune Jatra, Handigaunko Jatra, etc. Most of these jatras are celebrated in the valley including Banepa, Shikali Jatra, and Dolakha Jatra, in Dolakha. Each jatra has its own source and meaning in the culture of Newari people. There are massive events an entire city is fierce to celebrate. So, perhaps you do not want to skip this experience during your visit to Nepal.
Encountering With the living Goddess
Kumaris come from a Newari culture that originally resides in the Kathmandu Valley. The Newar people are marked by a broad spectrum of karma and gods. In the Newar culture, Kumaris are worshipped.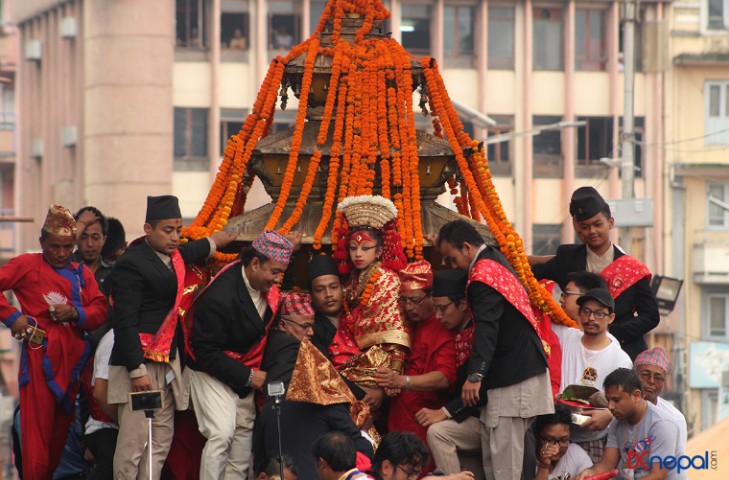 They have the potential to heal the sick and to satisfy their desires and blessings of security and success. Kumari is a girl from the Shakya caste of the Newari community in Nepal. Some Hindus in the world venerate and worship the Kumari. Whilst there are a few Kumaris in Nepal in a palace called Kumari Ghar.

Visiting The Birth Place Of Lord Buddha
Before becoming Lord Buddha, he was the son of King Suddhodhan Gautma who used to known as Prince Siddhartha Gautam. He was born in Lumbini from the womb of Queen Maya Devi. Currently, it has been the most visited place by tourists. Lumbini is also famous for the Piller built by the Indian King Samrat Ashoka. Along with tourists, thousands of monks and Buddhist devotees march down in Lumbini every single year.

Visiting Different Temples
Nepal is the hub of thousands of temples and religious monuments. In Kathmandu only, there are seven places listed in UNESCO World Heritage Sites. Temples like Swayambhu Nath, Pashupatinath.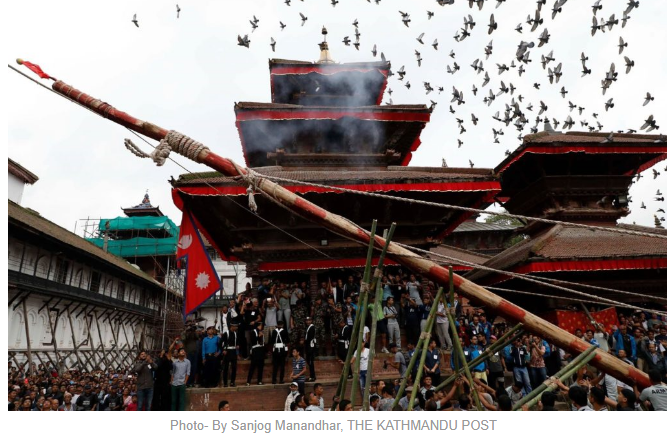 And other temples lies outside of Kathamndu such as Panch Pokhari, Mukti Nath, Manakamana, etc, are significant for Hindu people. Nepal used to be the only constitutionally declared Hindu nation on this planet.